Amtrak Decals
View our growing selection of officially licensed Amtrak decals in HO and N scale. Other scales such as O scale are coming soon! Need another decal set or a sheet in another scale? Drop us a line and we will see what we can do for you!
View All Amtrak Decals
High resolution real graffiti decals for all your scale model needs.
---
HO Scale Graffiti Decal Set 1 is backordered and will ship as soon as it is back in stock.
---
Railroad Freight Car Patches
HO scale freight car patching decal sets available in several colors. Check out some of our top selling patching sheets. Great for patching out boxcars and other freight cars. These sheets work great with our freight car renumbering sheets.
A table comparing the facets of 5 products

Facet

HO Scale Freight Car Patches Set 1 Black Decal Set

View details

HO Scale Freight Car Patches Set 1 Dark Blue Decal Set

View details

HO Scale Freight Car Patches Set 1 Dark Gray Decal Set

View details

HO Scale Freight Car Patches Set 1 Dark Green Decal Set

View details

HO Scale Freight Car Patches Set 1 White Decal Set

View details

By

By
Fusion Scale Graphics
Fusion Scale Graphics
Fusion Scale Graphics
Fusion Scale Graphics
Fusion Scale Graphics

Price

Price

MSRP

MSRP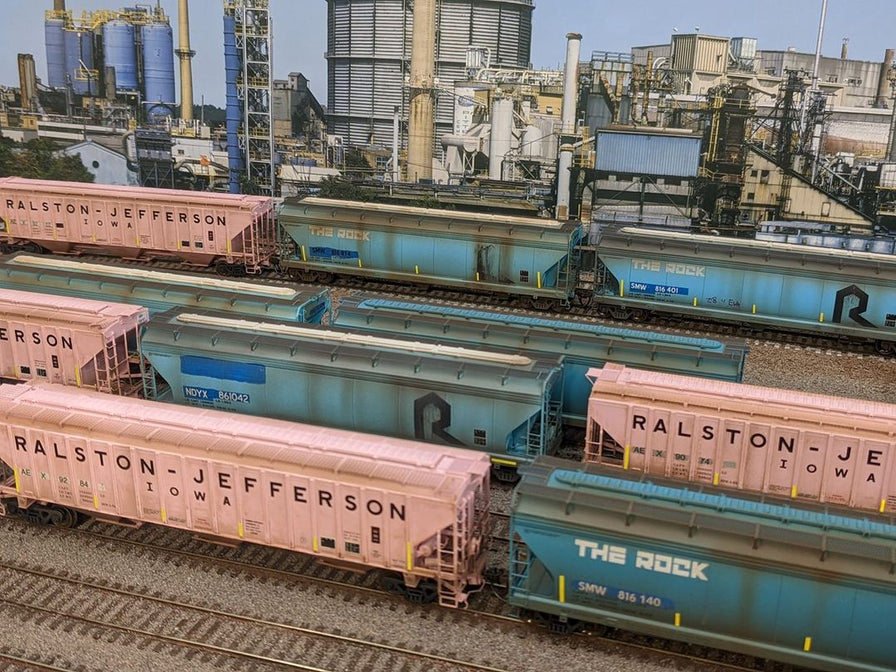 Freight Car Patching
Looking to patch some freight cars? Fusion Scale Graphics offers a great growing selection of railroad freight car patching decals. Looking for another patch set we don't have? Drop us a line, we just may be able to work up a new sheet. *Models and picture by Milepost 70 Customs*